I'm going to be participating in today's Period Drama Week Event! I think I'm going to come up with a couple of possibilities!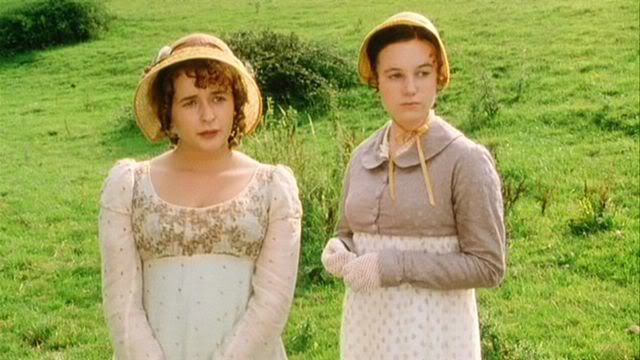 Isabella Thorpe (Northanger Abbey) and Kitty and Lydia Bennet (Pride and Prejudice)
I think the three would get a long very well! All three of them are a bit boy crazy and silly (though Isabella seems like she might be a little bit smarter than Kitty and Lydia). I could just imagine them going to parties and flirting with all the officers. The only place that could go awry would be whether or not Kitty and Lydia would be interested in reading "horrid" novels.
Miss Pole (Cranford) and Mrs. Jennings (Sense and Sensibility)
They would practically be best friends! Both delight in gossip. I could see what a conversation be like between those two:
Miss Pole: Have you heard? A new, young doctor has come to live in our midst!
Mrs. Jennings: Does his name begin with the letter F?
Miss Pole: No, but I believe he has formed an attachment with Mrs. Rose -- he gave her gloves! That's almost as good as an engagement!
Mrs. Jennings: My, my! Well, if those two aren't married by Michealmas, it will not be my fault!
I can't wait to see what you all come up with!
God Bless,