You may have heard that there are going to be not just one, but two new adaptations of Great Expectations. And you may have also heard that two period drama actresses, Helena Bonham Carter (The King's Speech) and Gillian Anderson (Bleak House), are both to play Miss Havisham. But have you seen the pictures of their Miss Havisham's yet?
Helena Bonham Carter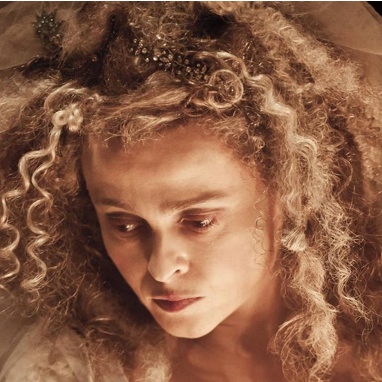 Gillian Anderson
I noticed that Helena Bonham Carter's Miss Havisham is wearing Georgian Fashions (notice the heavily trimmed sleeves), while Gillian Anderson's is wearing Regency fashions. If the story starts around 1812, Helena Bonham Carter's Miss Havisham will have fashions that are at least fifteen years old and Gillian Anderson's would have more current fashions for the time. Would Gillian Anderson's Miss Havisham be portrayed as being much younger than how some of us might picture Miss Havisham? Of course, I've never read Great Expectations, so I can't really say which is more accurate to the story.
I also heard that one of the versions will have a different ending than the book...
What do you think? Who do you think will be the better Miss Havisham?
God Bless,