You may or may not have seen the countless articles about a recent theory about how Jane Austen died. Here is a recent one.
Jane Austen 'died from arsenic poisoning'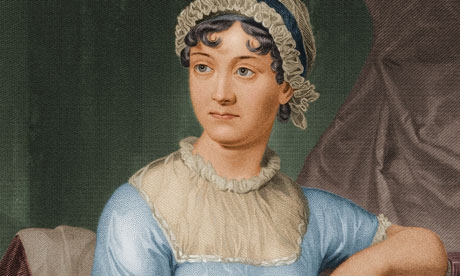 Almost 200 years after she died, Jane Austen's early death at the age of just 41 has been attributed to many things, from cancer to Addison's disease. Now sleuthing from a crime novelist has uncovered a new possibility: arsenic poisoning.
Author Lindsay Ashford moved to Austen's village of Chawton three years ago, and began writing her new crime novel in the library of the novelist's brother Edward's former home, Chawton House. She soon became engrossed in old volumes of Austen's letters, and one morning spotted a sentence Austen wrote just a few months before she died: "I am considerably better now and am recovering my looks a little, which have been bad enough, black and white and every wrong colour."
Source
I'm not sure about the rest of you, but I highly doubt that
if
Jane Austen died of
arsenic poisoning that it was foul play. She was a private person and not too many people knew that she was the author of Sense and Sensibility, Pride and Prejudice, etc: it wasn't like she was a very public person that everyone saw and heard about. It would seem unlikely that foul play would be possible. It's more likely that a doctor prescribed medicine to her that contained arsenic that lead to her early death.
If
(and only if) she died of arsenic poisoning, it's more likely that it was accidental than intentional. But this is just my opinion.
There have been so many theories on what Jane Austen died of (Addison's Disease, Hodgkin's Lymphoma, even T.B) that I don't think we'll ever find out what Jane exactly died of.
What do you all think of this new finding?
God Bless,